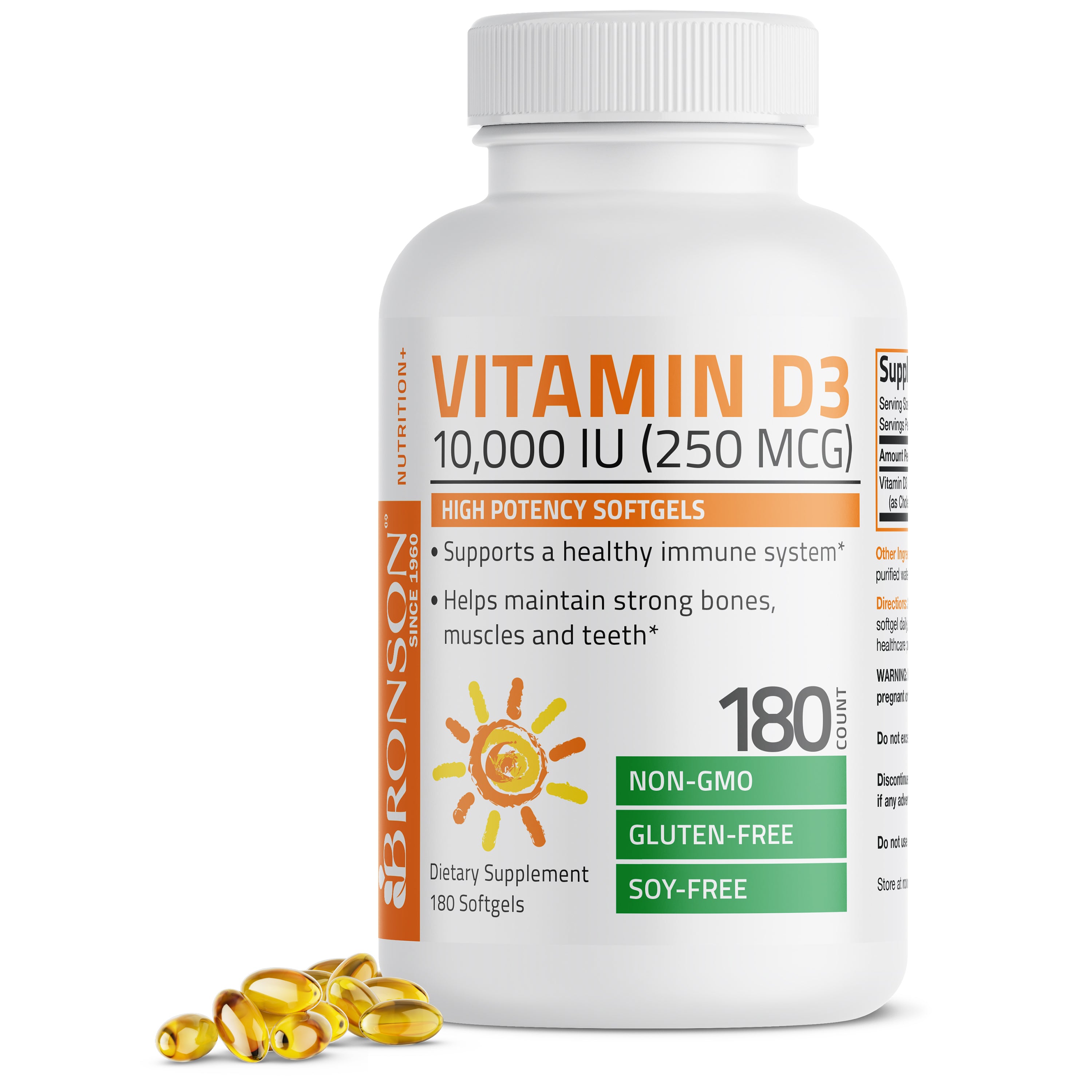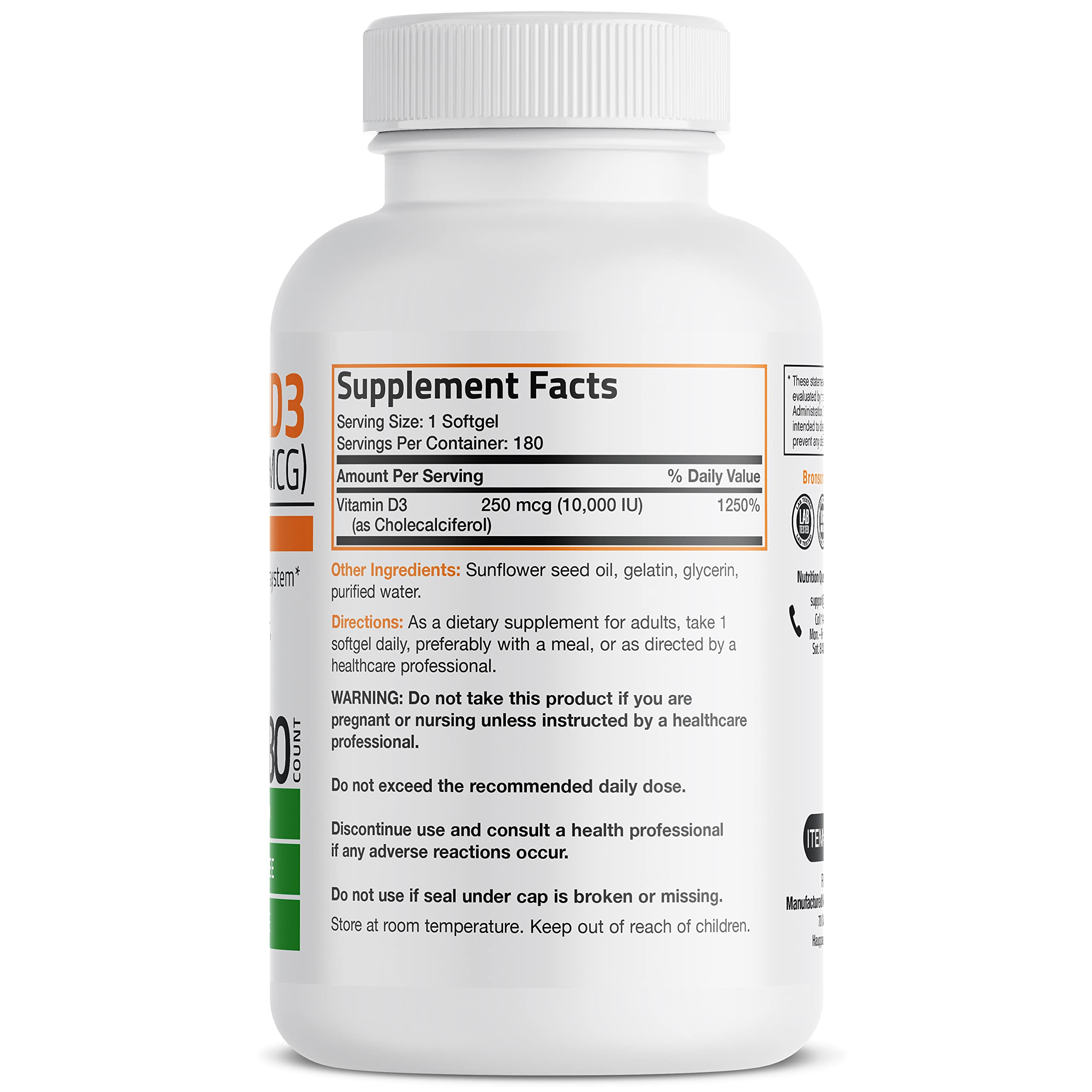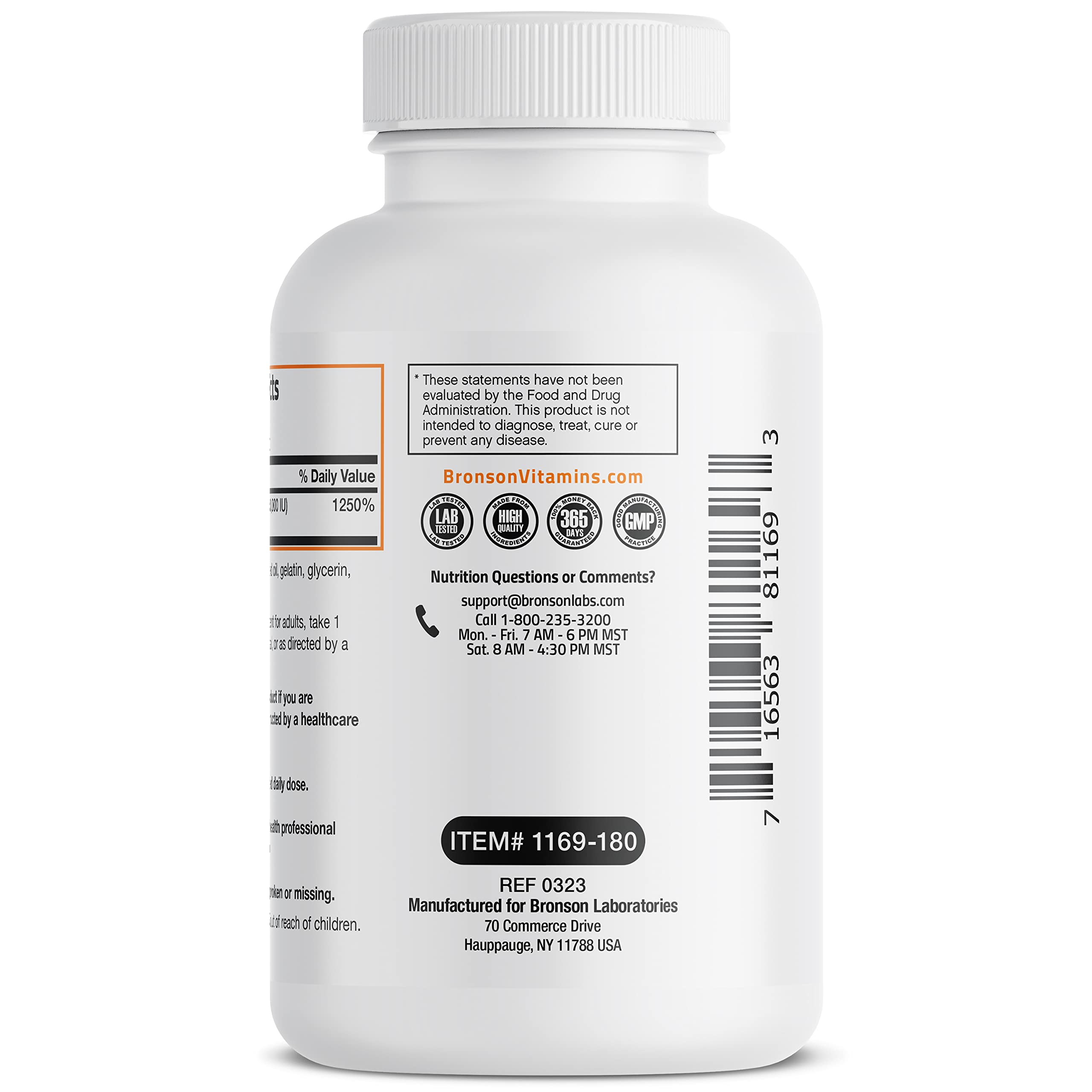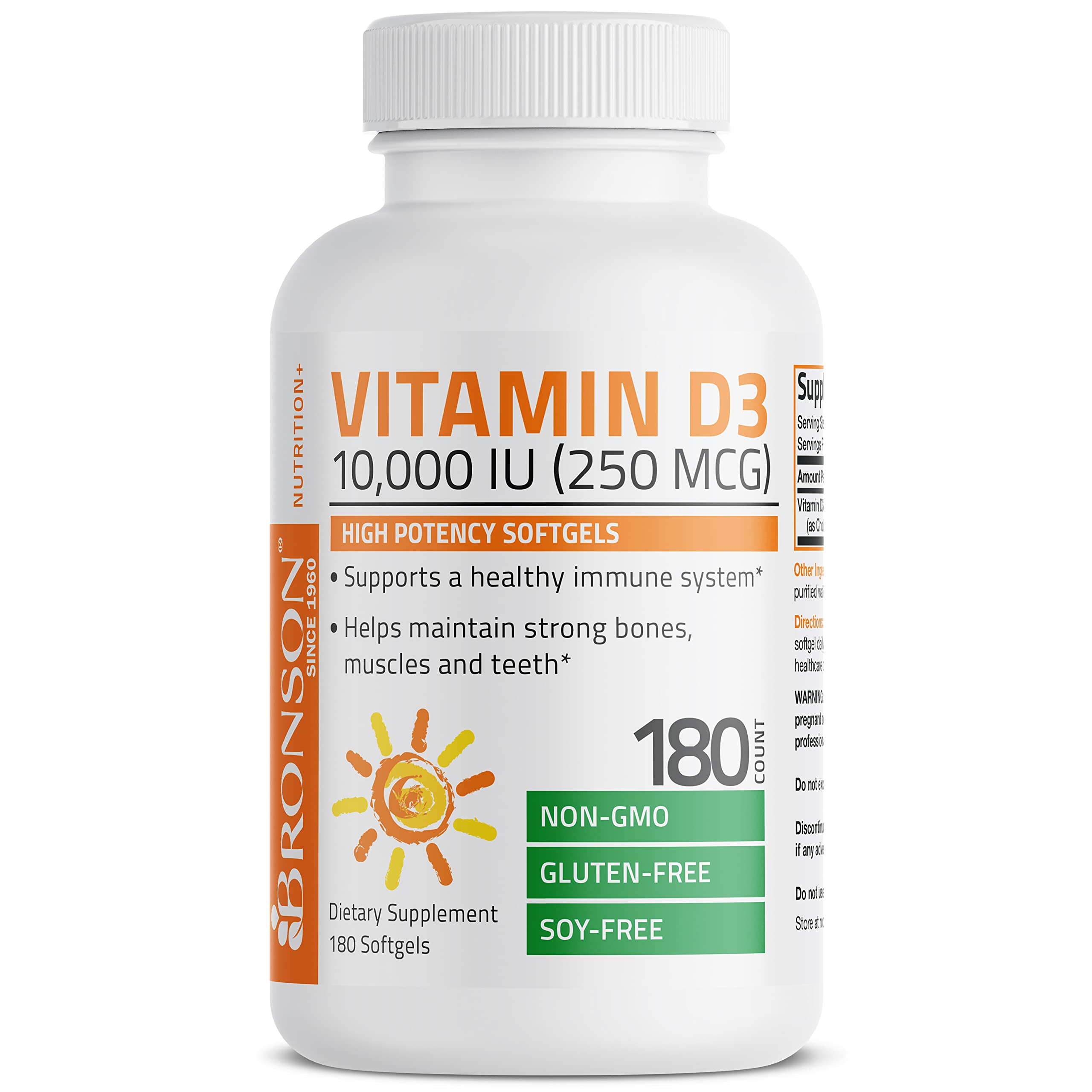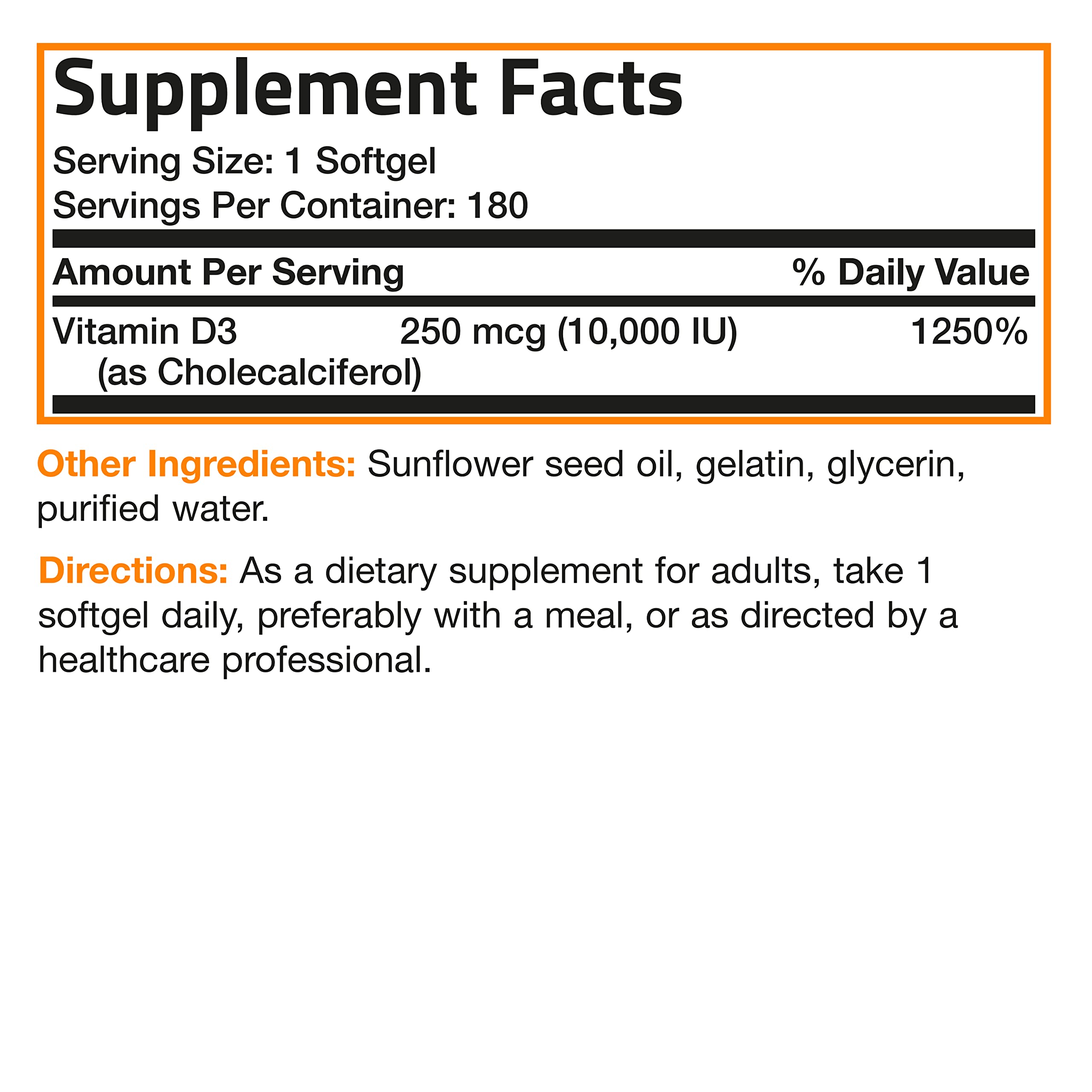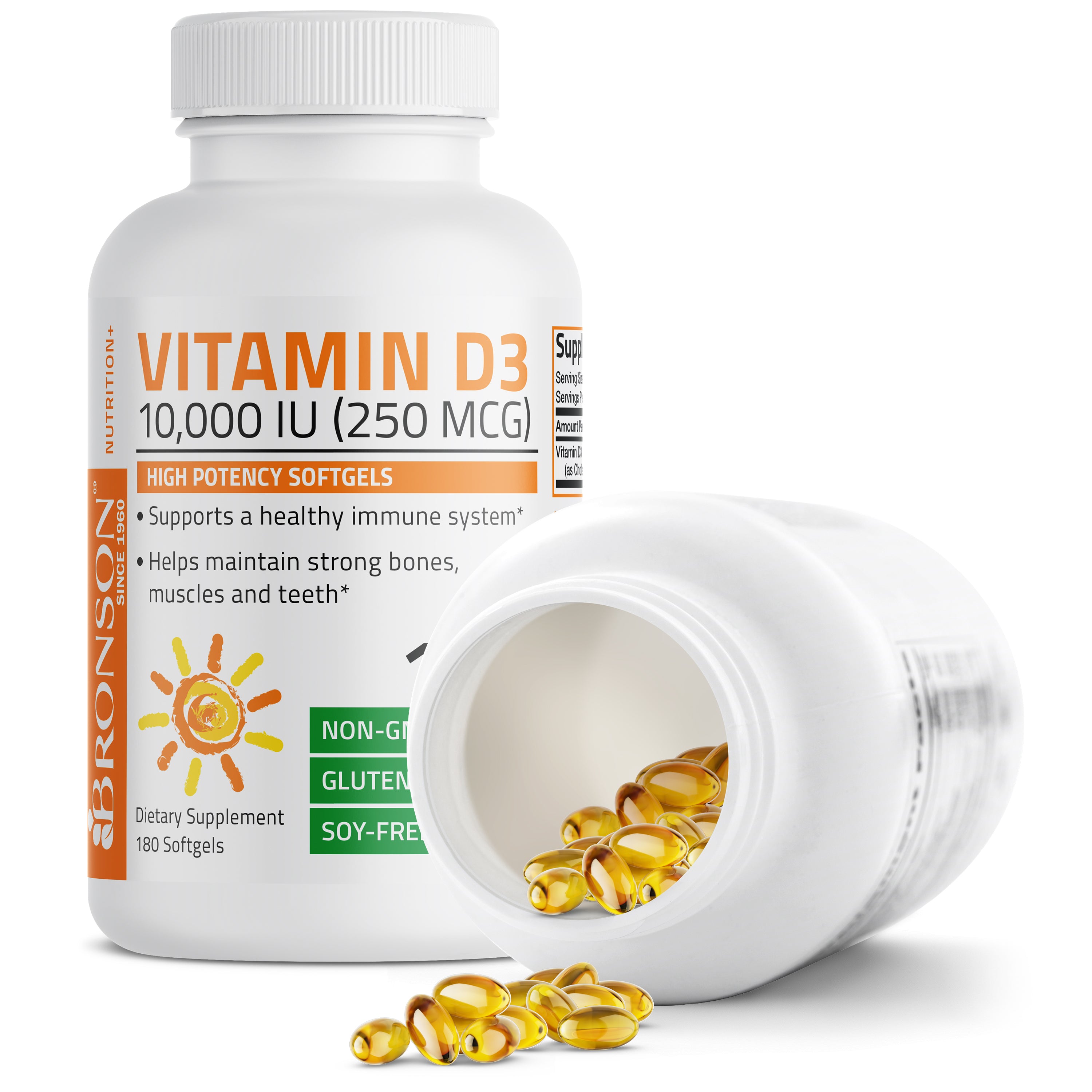 SKU: 1169-180
Regular price
Sale price
$9.99 USD
Unit price
per
Sale
Sold out
Helps support bone and muscle health*
Supports proper functioning of the immune and nervous systems*
Promotes the intestinal absorption of calcium*
SIZE: 180 Count
DAYS SUPPLY:
FREE Standard Shipping on US Orders of $34.99 and more!
View full details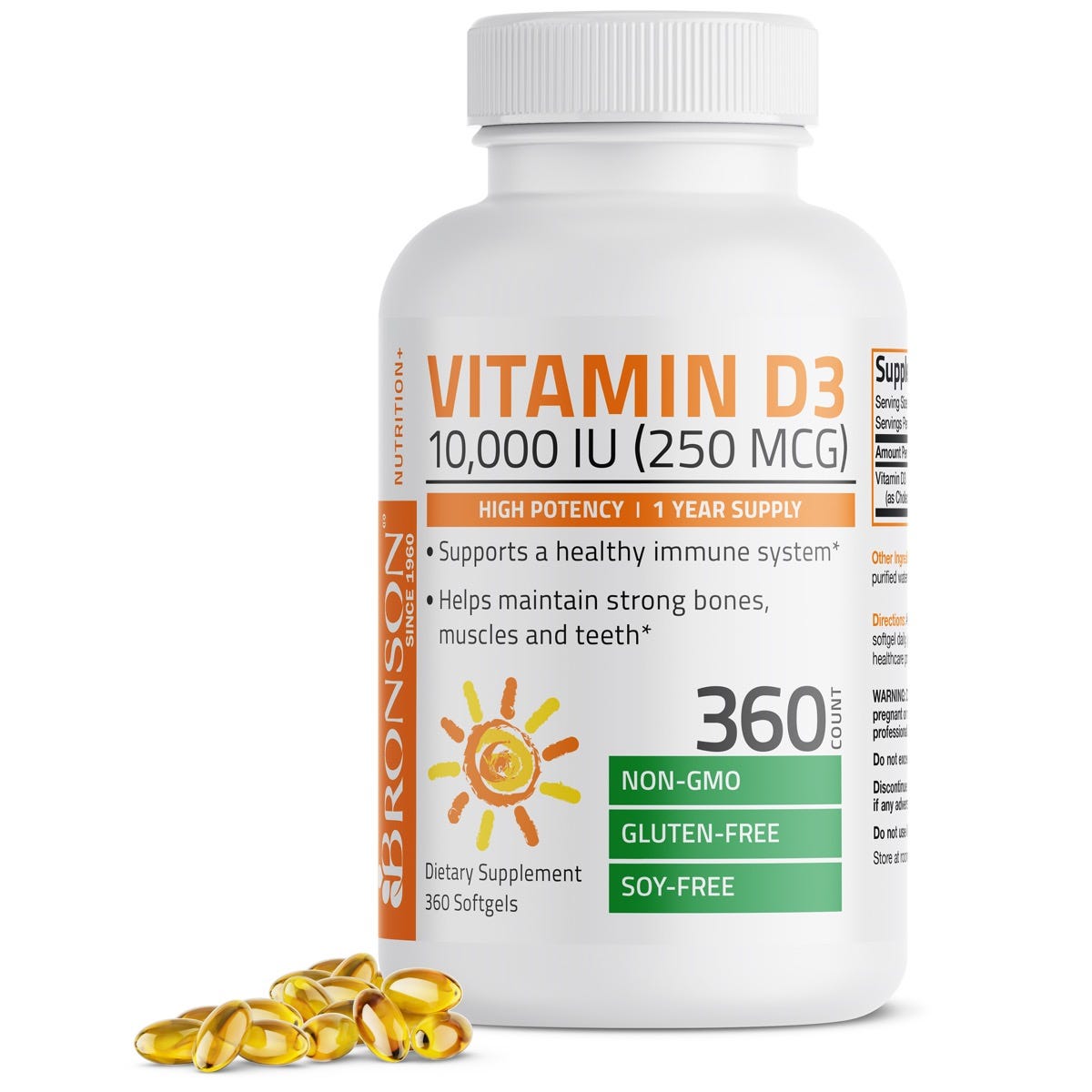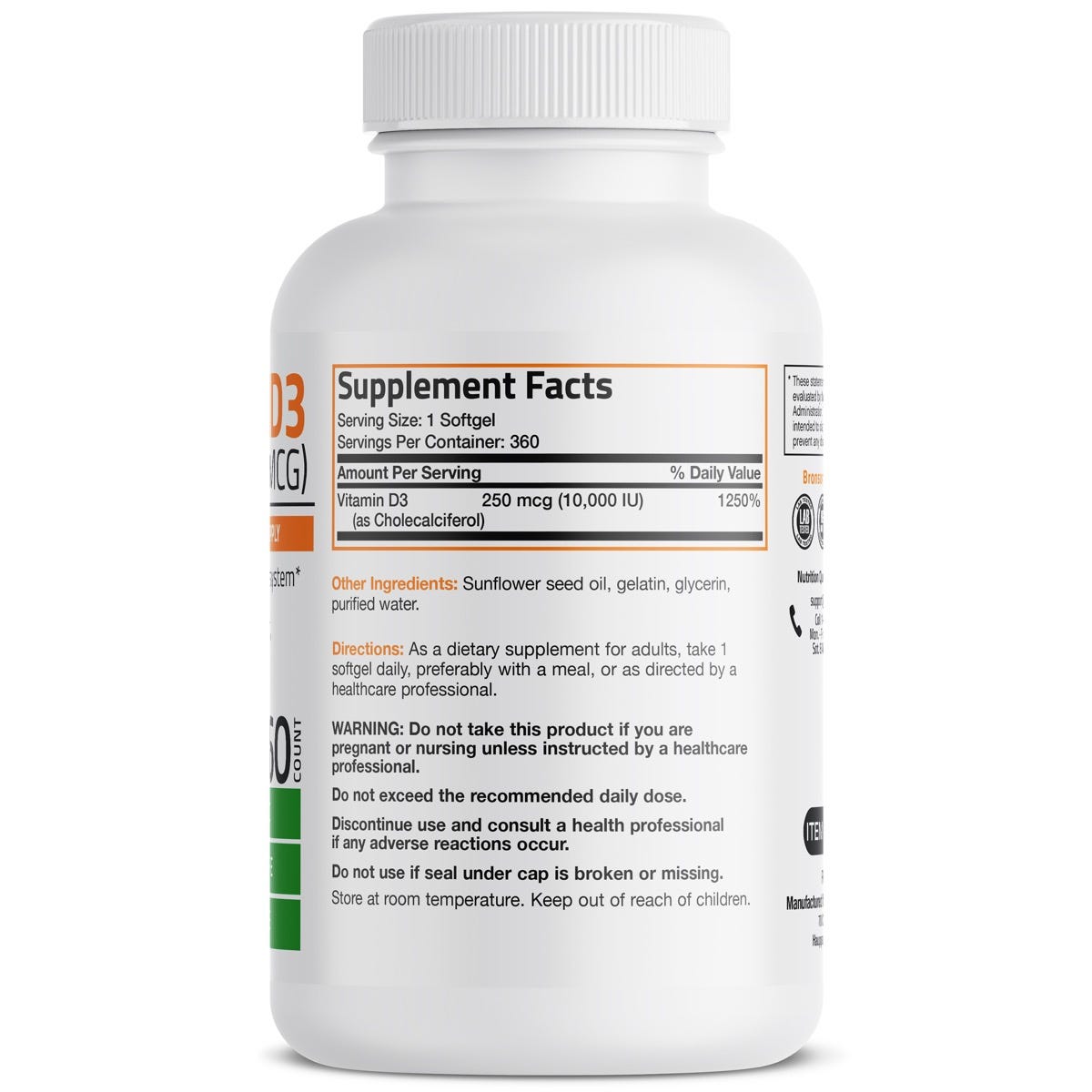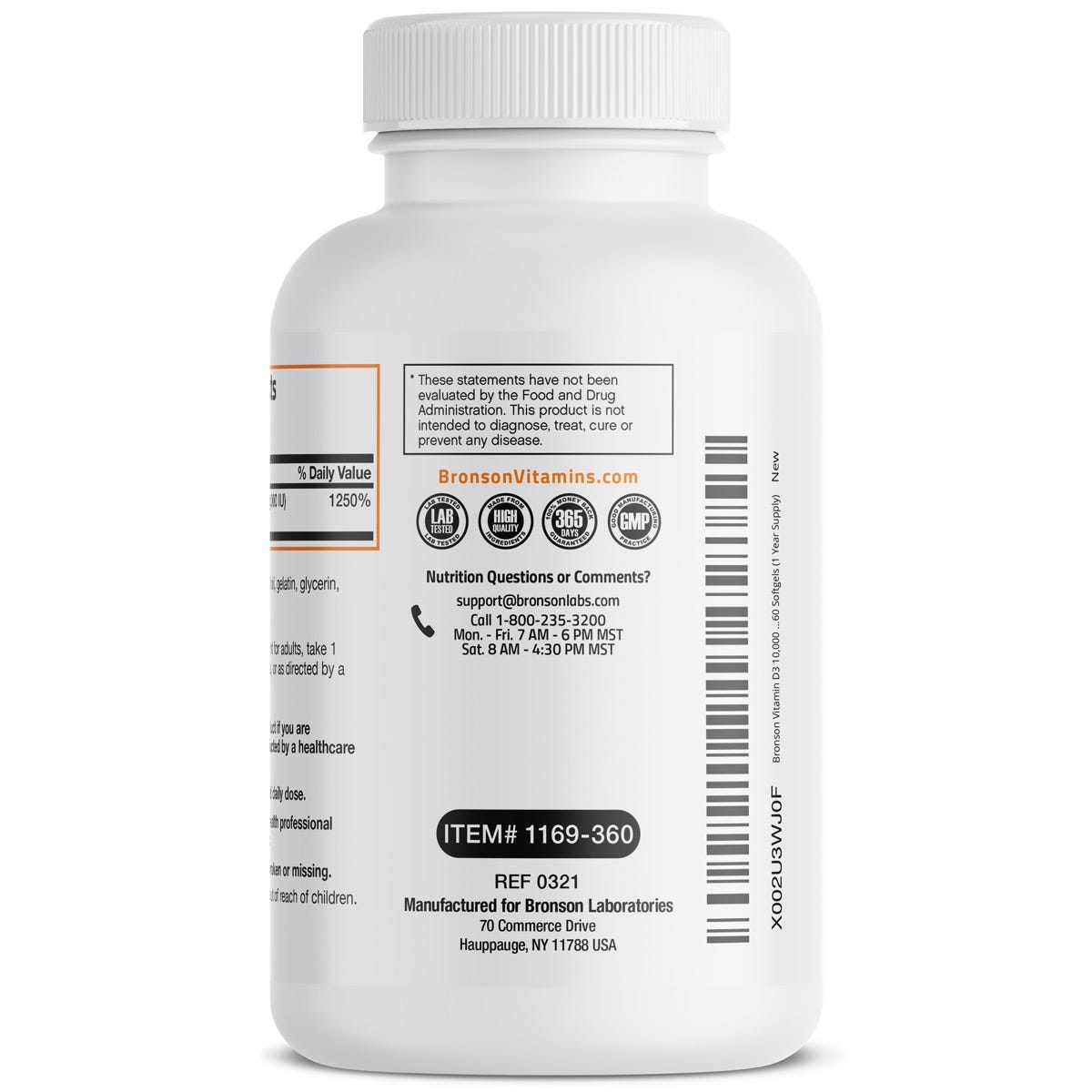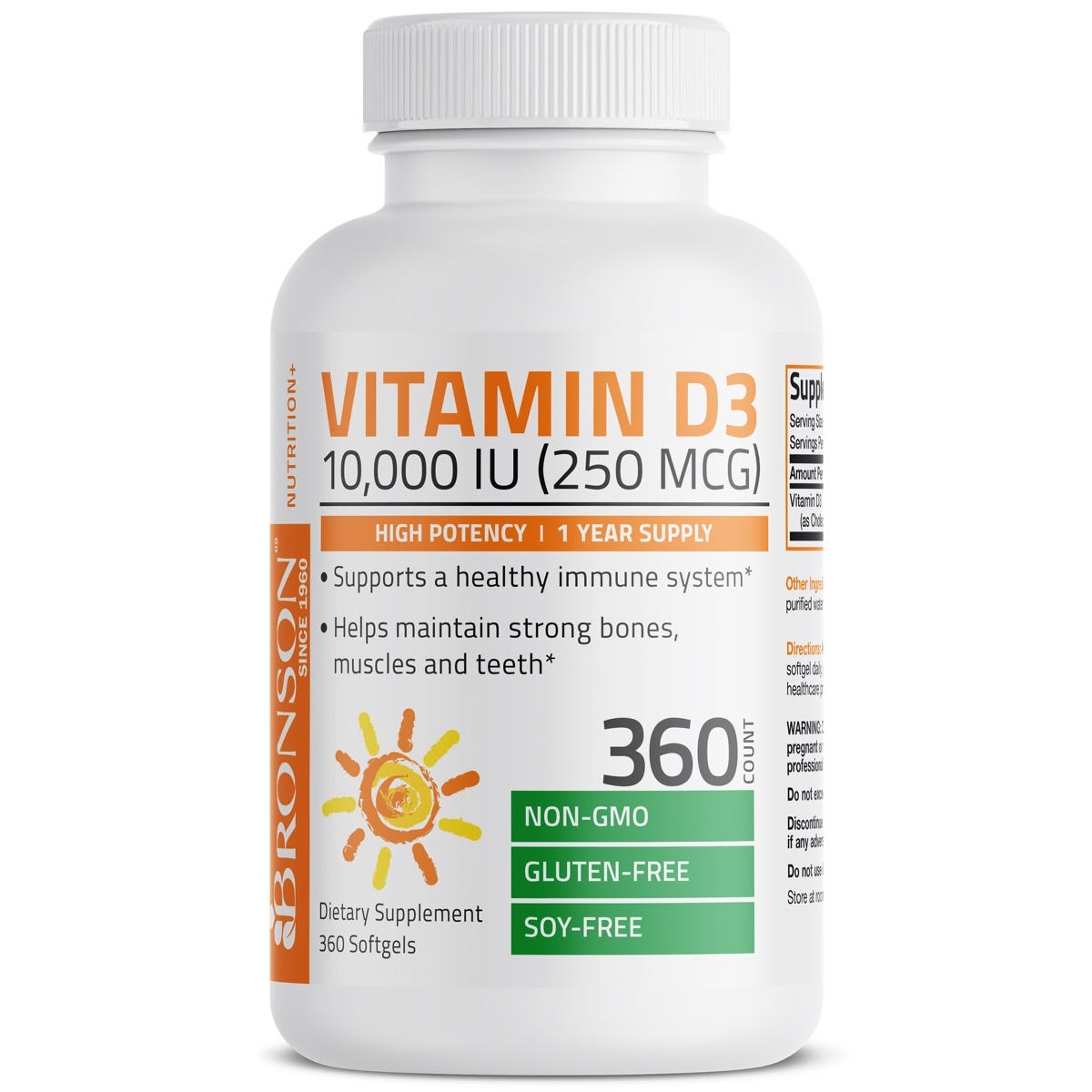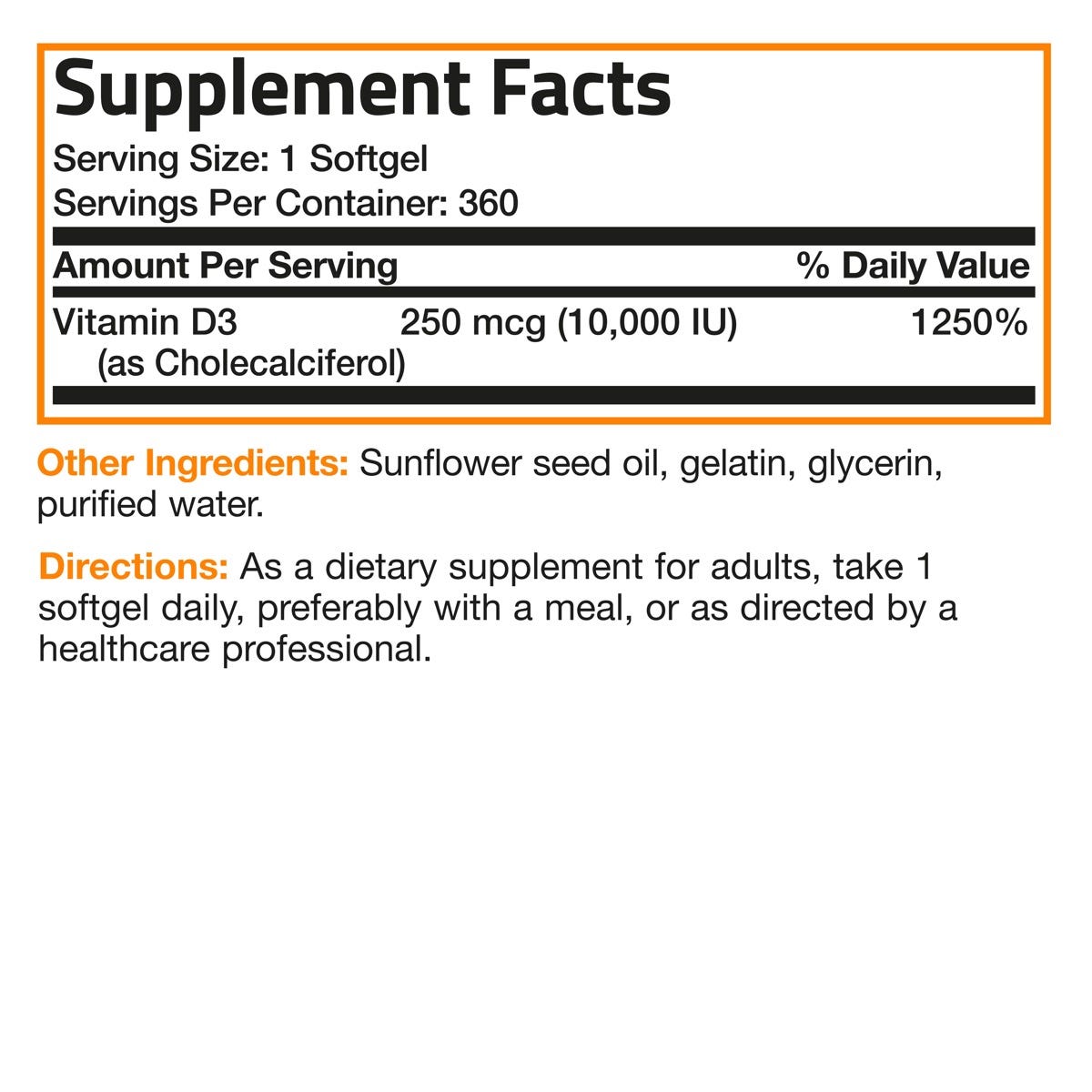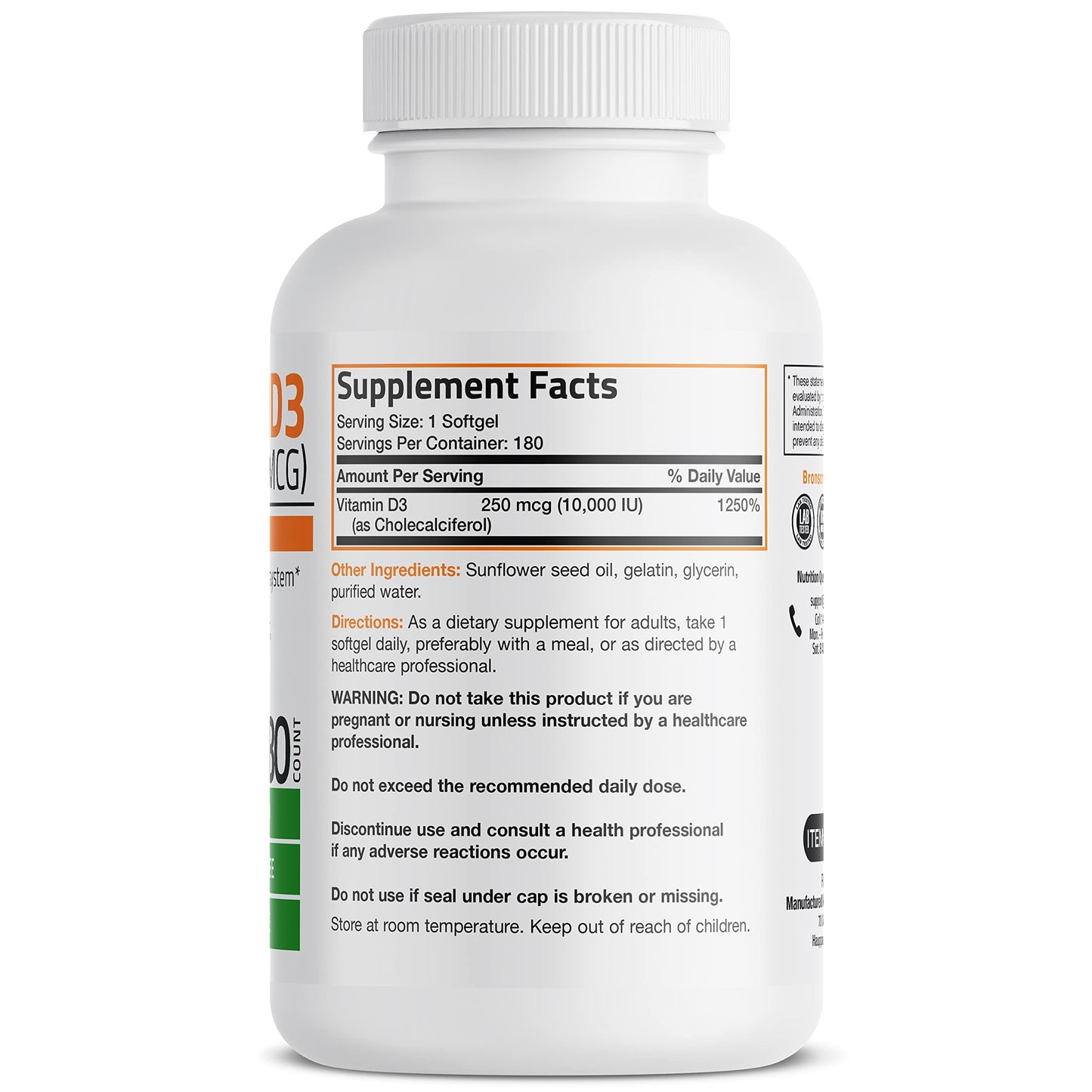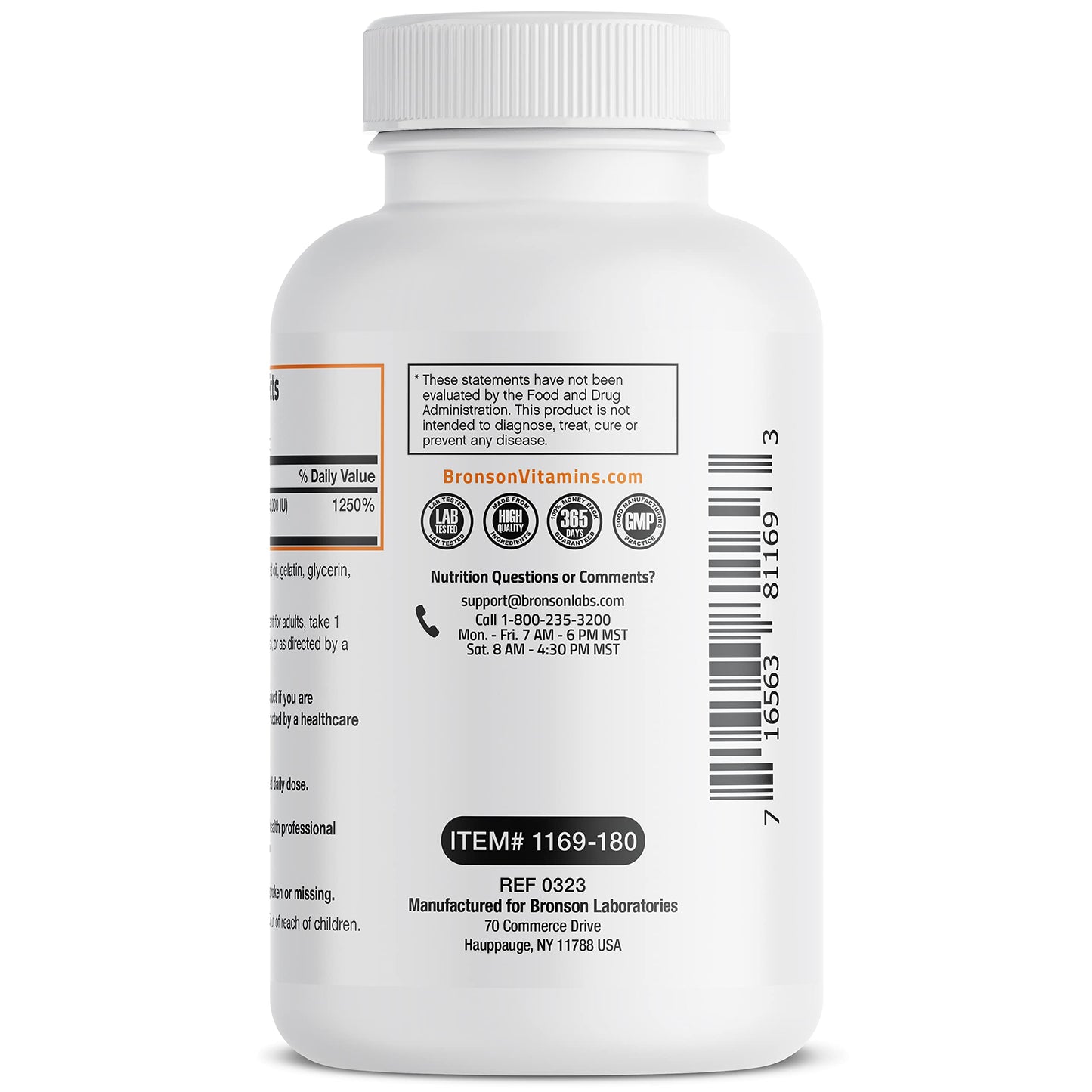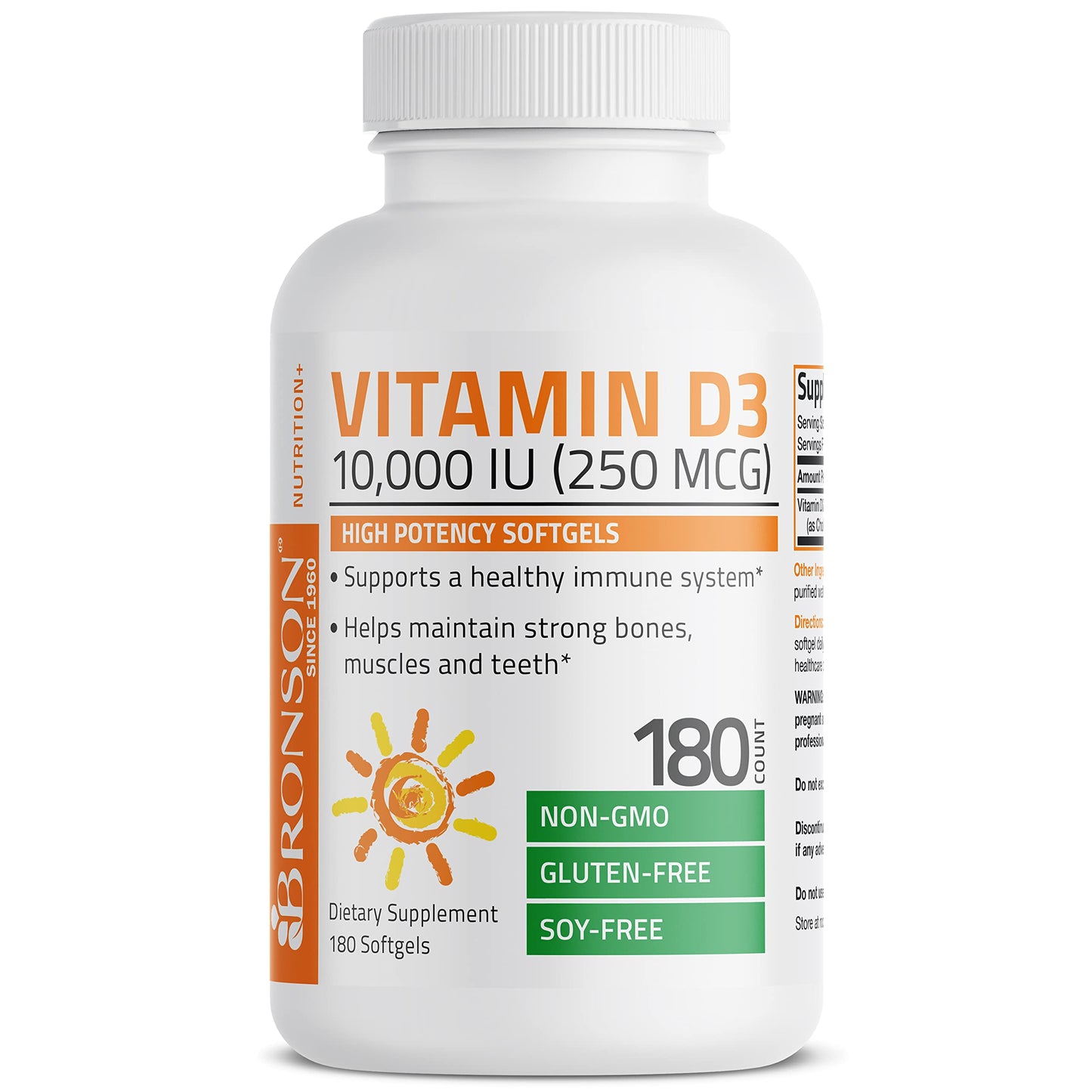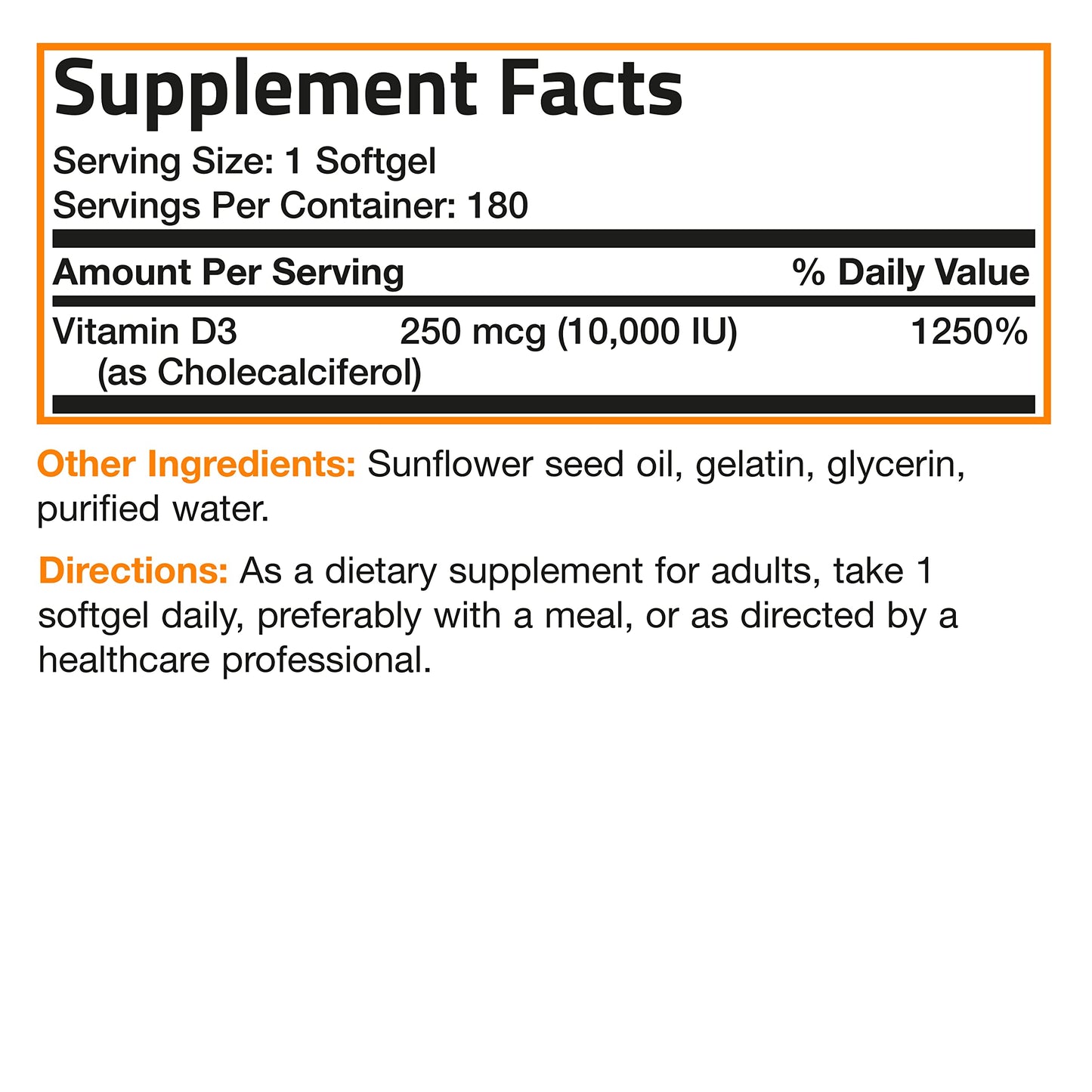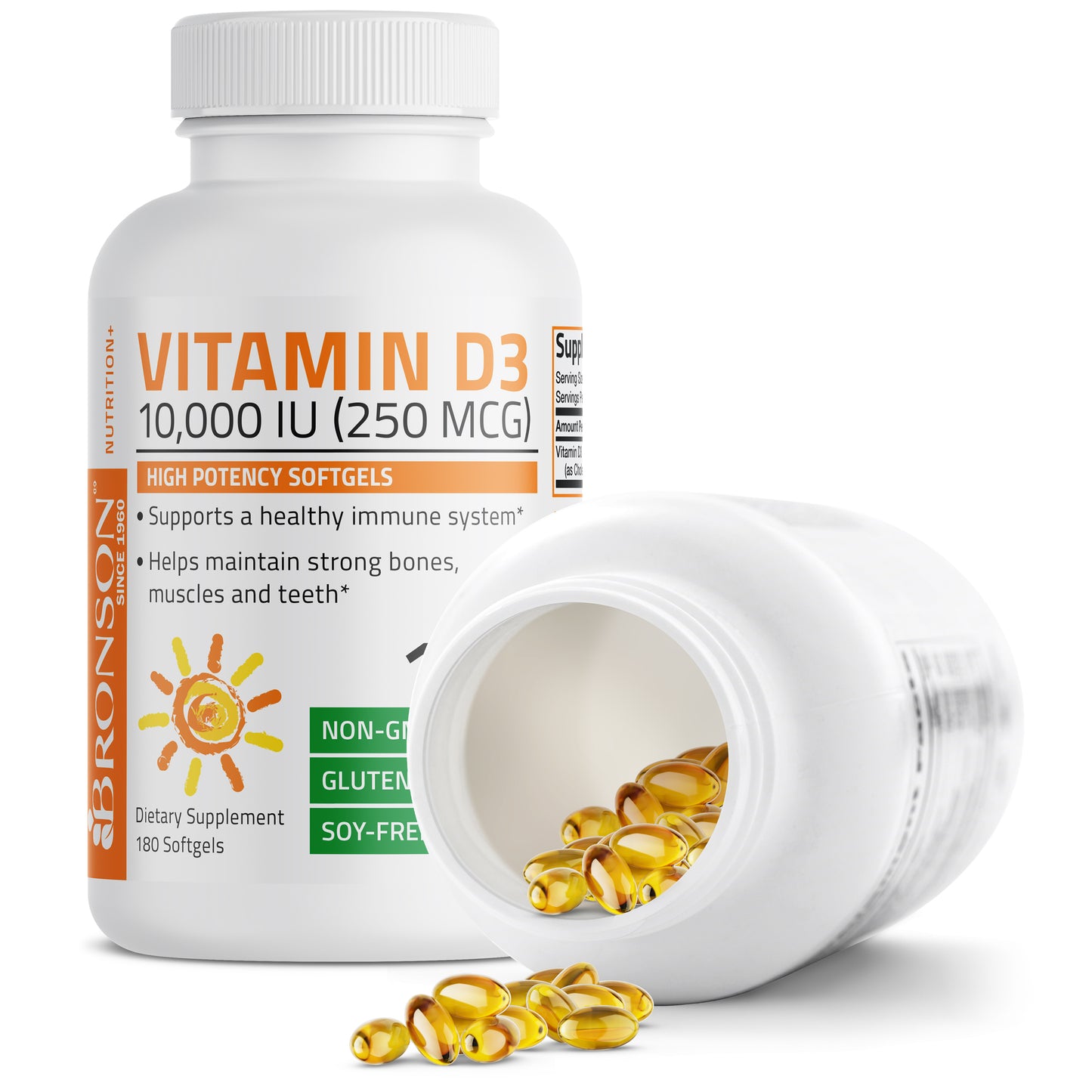 ORDER IN:
SHIPPING:

Today
Description

Why Vitamin D3-10,000 IU

Vitamin D3 (cholecalciferol) is the same form of vitamin D that the body produces when skin is exposed to ultraviolet (UV) sunlight.

Because we spend so much time indoors, particularly during the colder months, most of us do not receive enough Vitamin D. Plus, certain medications taken over a period of time can reduce Vitamin D absorption in the body. Vitamin D is necessary for overall well-being, so it is important to receive balanced amounts to help maintain good health. A powerful 10,000 IU Vitamin D formula can help.

About Bronson

Since 1960, Bronson has been providing families with the highest quality products and finest customer service available. This 60-year heritage speaks for itself. But with so many online vitamin stores, why should you purchase supplements from Bronson? 

In short, our company is time proven, offering the purest, high quality vitamins backed by science. Trust Bronson to provide the very best natural health products for you and your family. Bronson Vitamins have been consistently mentioned by top medical professionals since our inception in 1960.
Details

Product Name

Vitamin D3 - 10,000 IU

Shipping Price - Standard

0.0

Item Condition

New Condition